Designed a new concept Quell mobile app, with goals of improving the user experience and incorporating new features.
Timeframe: July 2016 (3 weeks)
Project Type: Internship Side Project
Quell is a 100% drug free wearable device that provides relief from chronic pain. Quell is the only FDA cleared OTC device that can manage chronic pain at night while you sleep and during the day while you are active.
The Quell Relief App alows users to:
Calibrate their Quell, start and stop therapy sessions and adjust the intensity of therapy.
Customize their therapy. Select from different stimulation patterns and sleep modes that works best for their levels of pain.
Track and review detailed insights about therapy and sleep.
Problem
Lack of scheduling functionality for therapy sessions.

Incoorportation of new features.

Aim to increase ease of use and increase user engagement.
Value Proposition: Redesigned Quell app will increase ease of use and active engagement of users.
Benchmarking
I reviewed a multitude of the most popular mobile health apps to gain some insight into the design trends used by the most successful health apps. In order to get inspiration for the design of a scheduling funtion, I also looked at variety of mobile apps with scheduling/calender functions.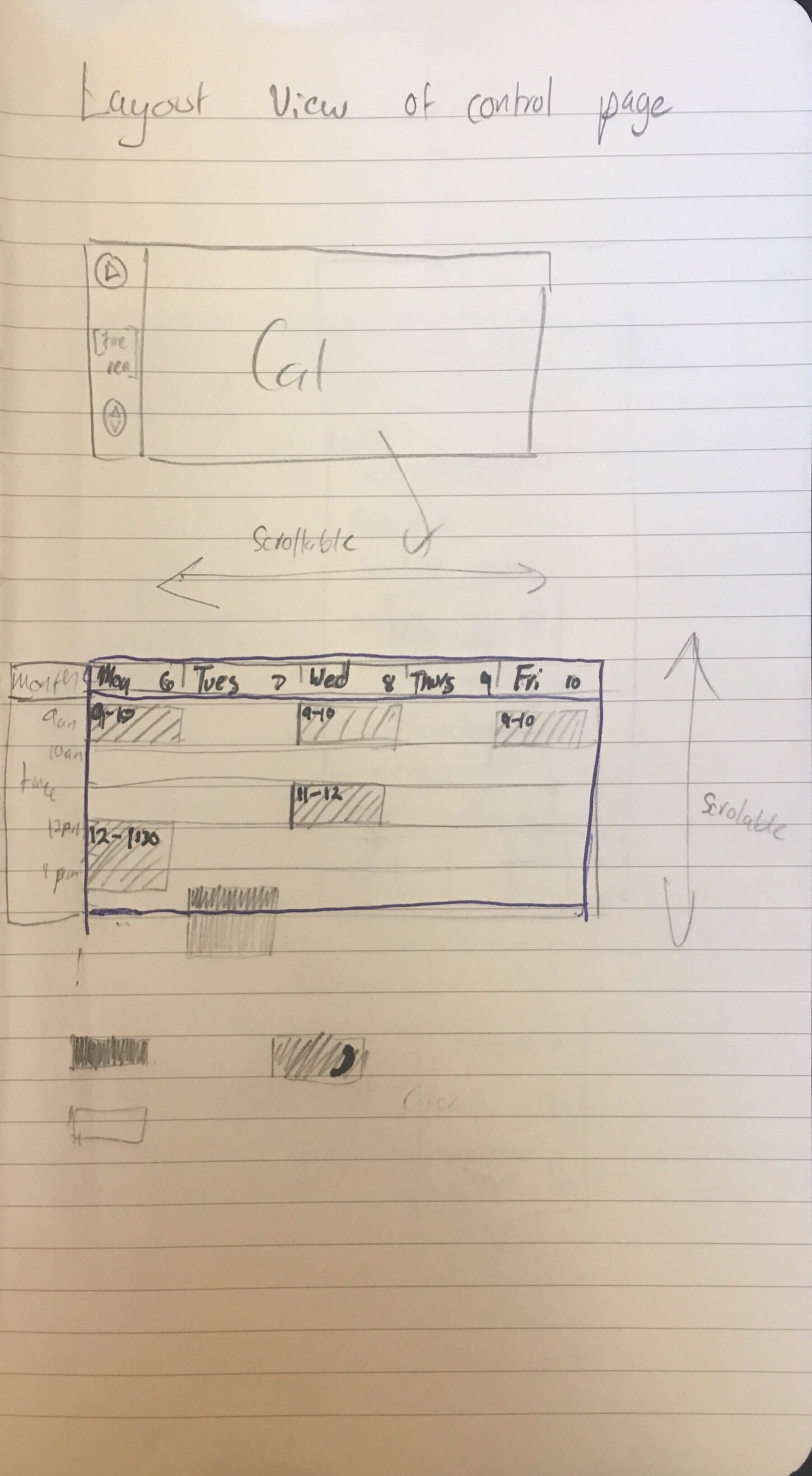 Dashboard page contains your therapy and activity statistics, as well as your sleep and pain reports. Clicking on any one of the sections leads to a more detailed page.
The tracking page shows detailed statistics for therapy sessions, activity, and sleep. The time period of the statistics is toggled at the top of the page. Clicking on any of the graphs enlarges the graph and shows more information.
Control center allows you to see scheduled therapy sessions and control current sessions. Control center is where you can add scheduled sessions and add sleep or pain reports.